Welcome to @TheStates
@TheStates is a guide to the States of Guernsey – here you will find out how the island's government works, its history and about its voting system. 
"I have pleasure in commending this clear and helpful guide that explains how the States of Guernsey has developed and how it works today.
"This initiative was started in 2011 thanks to the Ana Leaf Foundation, which has generously provided the funding for this extremely useful resource.  It is now a well-established initiative which enables students to learn more about our system of government. 
"Guernsey's government continues to evolve.  In 2016 there were significant changes to the structure of Guernsey's political system and the information provided sets out that Committee structure.  For 2020 a further important change is that Guernsey became one electoral district with a system of island-wide voting.  That means that every voter can vote for any candidate wherever they live. 
"Information about the States' Committees, their responsibilities and the States' constitution is provided here.  This website will inform you about who can vote in a Guernsey election, the role of a Deputy, the Douzaines and much more. 
"I hope you enjoy learning about the States of Guernsey.  It may inspire you to think about becoming a Deputy in the future and helping our island community." 
Mr Richard McMahon
Bailiff of Guernsey
THE LIFE OF A DEPUTY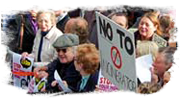 The primary duty of a Deputy is to act in the best interests of the people of Guernsey...
Read more ››
THE STATES IN ACTION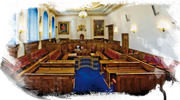 Have you ever wondered what it looks like inside the States of Guernsey parliament?
Read more ››
THE STATES OF GUERNSEY - OUR GOVERNMENT

In this section of the site you can find out more about the States of Guernsey Government's history...
Read more ››